Complete Chest Care
$87.30
Our Cleanser and Decollette pads work together to get rid of unsightly wrinkles on your chest area that may be caused by sun damage, aging and gravity. Made from 100% medical grade silicone, our pads are developed using a platinum curing process which means they're stronger and longer lasting. Our Cleanser is specially formulated to be used on the face and body and will help to exfoliate and prepare your skin for the application of our pads.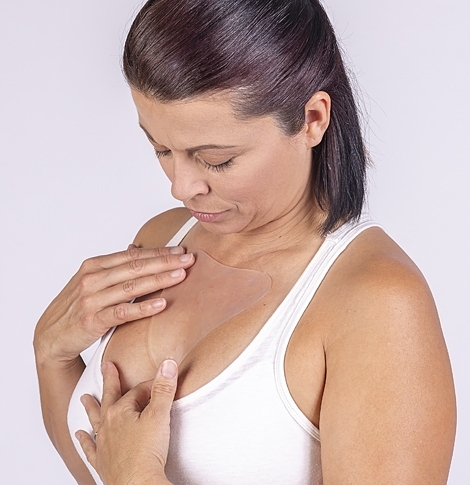 Say goodbye to unsightly wrinkles. Our 100% medical grade silicone pads repair and prevent wrinkles while you sleep!
Description
Cleanser Ingredients: water (aqua), sodium lauroamphoacetate, cocamidopropyl Bentaine, Sodium Lauroyl Methyl Isethionate, glycerin, sodium Chloride, Butylene glycol, Sodium Methyl Oleoyl Taurate, Sodium Cocoyl Isethionate, Caprylyl Glycol, Chlorphenesin, Phenoxyethanol.
All items are sent via either Registered or Express Post.  Registered post orders over $100 include free shipping.  Express post orders are an additional cost.
Registered post requires a signature on return and is considered the safest method.
5 Pads and above are automatically sent in an express post bag which is the fastest method. There is an option to have signatory required on receipt of goods on an express post bag as the tracking number does not guarantee delivery to the right person – it only confirms that the parcel has been delivered.  This is an additional cost.
Please note: Whilst we do everything we can to track a missing order, sometimes it is simply impossible to locate due to incorrect address advice / theft etc, so please bear this in mind when ordering (especially if your area is prone to theft, in which case a PO box or work address would be appreciated). Please ensure the full address is supplied when ordering.
We are unable to take responsibility for missing post as it is up to the individual to advise a safe and correct address that we can utilise. If an address is incorrect or incomplete, orders are  usually returned to us by Australia Post, in which case we will contact you for correct details and resend accordingly.